Promotional Gadgets
We offer a wide range of innovative promotional gadgets and PC accessories including branded USB gadgets, flashdrives, power banks, earphones, ipad covers, phone holders and more! Our branded tech products are a widely appreciated business gift which will be appreciated by your customers and staff alike. Our tech promotional gadgets for business offer a great opportunity to reach out to your clients with the very latest corporate merchandise ensuring your promotion receives the maximum exposure. If you are looking for cool technology gadgets and electronic gifts in bulk, simply speak to one of our dedicated account managers who will be happy to help with your tech gift requirments. Promotional Products from the experts for all your custom printing.
Promotional Gadgets
Buy Promotional Tech Gadgets Now!
There are simply so many branded tech products available it can be a minefiield trying to decide what to choose -that is why our friendly account managers are always on hand to help you get the best from your budget.
When considering your options think about how many people in the UK are currently using smartphones, either Android or iPhones - this offers a wealth of opportunity to get your branding in front of them with popular promotional products such as desk phone stands, wireless phone chargers and power packs, charging cables and more. With so much choice you can be sure that we have a branded promotional gadget that will compliment your logo and not break the bank.
We regularly add brand new products to our eange so you can be sure that you are receiving the latest innovations in executive business gifts. Our focus is also on sustainablility so we offer sustainable recycled tech products wherever it is possible to do so,
With so many organisation now offering hybrid working, tech gadgets have become the 'go to' product for getting your branding inside your clients home and constantly in front of them.
Technology promotional gifts are a great way to show your appreciation to your clients, we are continually addition to our range so you are sure to find the very latest in techy gadgets, including promotional power banks, printed USB flash drives, Tablet and iPad covers and stands.
We have a vast range of iphone and ipad accessories which are amongst our best selling branded promotional products.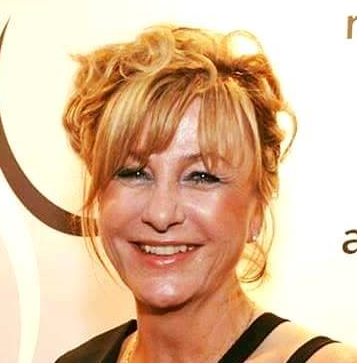 Buypromoproducts Limited |
Managing Director
With 25 years experience running a screen print and print finishing organisation and currently 10 years in the promotional merchandise industry, Ann has an enviable reputation as a leading authority on branded merchandise and printed items. Her expertise ensures that she can identify and present the best branded merchandise to create an effective campaign for our customers requirements, offering innovative solutions for creative agencies and businesses alike.
---
Trusted by Top Brands Worldwide
Your brand safe in our hands
Join the global brands that place their trust in us
---