Custom Water Bottles
Choose custom branded water bottles for your next marketing campaign, printed water bottles and reusable drinks water bottles customised with your branding make the perfect corporate gift. Water bottles branded with your logo are a powerful marketing tool for showcasing your brand/. A sports water bottle that is made of Tritan, BPA free and refillable are available in a vast amount of styles sizes and materials including stainless steel bottles and custom printed aluminium bottles, making them perfect for every organisation as an exhibition freebie. Speak to one of our friendly account managers if you are looking for branded water bottles or gym bottles in bulk or to buy custom printed sports water bottles for gyms, schools, hotels, spas, sports events, childrens personalised water bottles for schools and fund raising events. Logo water bottles are great for eliminating water impurities and are simple to use. Private label and white label corporate water bottles are a great way to encourage staff to stay hydrated in the workplace, whilst reducing the waste from plastic water bottles. Our reusable water bottles are the perfect alternative for reducing plastic single use water bottle waste as part of the national drinking water scheme. Customised refillable water bottles are great for sports enthusiasts and in the workplace. Whether you are looking for large sports water bottles or small printed water bottles we have the best drink bottles for adults and kids for you to choose from in either non-breakable plastic water bottles or glass water bottles.
Custom Water Bottles
Guide to helping you choose the best water and sports bottles
1. The main question is why buy printed water bottles? With the current situation of Covid 19 supplying each member of your staff with a personalised water bottle is the best way to stop cross-contamination with each employee being responsible for their own branded bottle with their individual name on.
It is vital for our bodies to consume enough water and a sports bottle is the best way to encourage the consumption of more fluid and these will be used on a daily basis, which is also a great way of promoting your brand cost effectively!
2. Caring for our environment - By carefully choosing your custom water bottles you can demonstrate your commitment for green living. There is now such a large range of eco bottles available including recycled bottles, metal reusable bottles, wheat straw drinking bottles and glass with bamboo for you to choose from, so there is now no excuse for single use water bottles that damage our environment and end up in landfill.
You can also be sure that our range of water bottles are safe being BPA free and compliant with EU Food and Safety standards.
3. Can sports water bottles be used as a marketing tool? This is a resounding 'yes' sports water bottles are such a versatile product and can be used by all ages so there are simply no limitations. Whether you are choosing your bespoke drinks bottles to showcase your brand or for retail purposes we have the perfect solution based on your requirements for size, style, material and colour.
4. Are fruit infuser bottles a popular choice? Again our range of promotional printed fruit infuser bottles are incredibly popular with our customers and are a great way to encourage water haters to drink more! Our Love Island water infuser bottle continues to be one of the most popular fruit infuser choices and offer a great size branding area with a one colour wrap print.
5. How long do stainless steel bottles last? In terms of durability an engraved stainless steel water bottle has it all! Their life expectancy is around 12 years making these fantastic value for money! They are easy to clean and do not leave a taint from previous drink flavours. Not only that but we are able to offer an extensive range of branding methods, including individual names and your company logo. We also offer full colour wrap prints on our Chilly style bottles, gas transfers for more complex designs and our team of graphic designers will work closely with you to achieve your perfect promotional gift.
So what are you waiting for? We are here to offer you expert advice from experienced account managers that can offer you the latest merchandise and techniques currently available, with free visuals so you can see exactly what the end result will look like.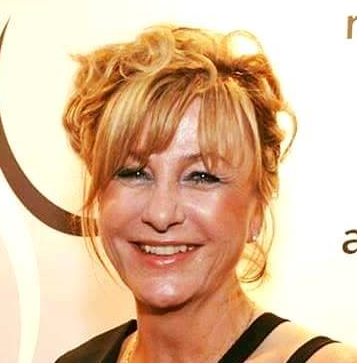 Buypromoproducts Limited |
Managing Director
With 25 years experience running a screen print and print finishing organisation and currently 10 years in the promotional merchandise industry, Ann has an enviable reputation as a leading authority on branded merchandise and printed items. Her expertise ensures that she can identify and present the best branded merchandise to create an effective campaign for our customers requirements, offering innovative solutions for creative agencies and businesses alike.
---
Trusted by Top Brands Worldwide
Your brand safe in our hands
Join the global brands that place their trust in us
---