Metal Water Bottles
Choose from our great range of reusable branded metal water bottles in either stainless steel or aluminium custom printed or laser engraved with your business message and logo, popular for yacht companies looking for a non-breakable drinks bottle. Printed metallic water bottles offer a sustainable and more robust alternative to single use plastic bottles, protecting the environment. Luxury refillable promotional branded metal sports water bottles with logo are a sustainable alternative to single use water bottles, so help clean up our environment and join the refill water bottles initiative. Luxury water bottles branded with your logo are available in a variety of sizes and colours from small 350ml water bottles through to 1 litre bottles and are perfect for outdoor use such as camping, walking in the countryside, sports the building trade and travelling, so if you need high end water bottles we have you covered! Non plastic water bottles can be used as a promotional giveaway or for resale for fundraising events. Don't share drinkware to avoid COVID 19 If you want luxury personalised metal water bottles for each of your colleagues we can laser engrave individual names on each bottle, If you are looking to bulk order our promotional BPA free customised metal water bottles with logo, simply speak to one of our dedicated account managers who will be happy to help,
Metal Water Bottles
We offer an extensive range of metal water bottles that are highly sought after by our clients for their durability. Not only do these reusable water bottles offer longevity, our insulated metal bottles also mean that you will only need one bottle for both summertime and wintertime .
In an effort to reduce damage to our environment many of our clients are providing their staff members with a metal bottle personalised with their name.
How to Clean Metal Water Bottles
Follow our simple guide on how to clean your metal water bottle:
Dishwasher - Check to ensure your metal bottle is dishwasher safe. Place it in the top rack of your dishwasher. Select the hottest setting and a heated drying programme to ensure germs are killed. - We don't recommend using a dishwasher for metal bottles that have been printed, only for laser engraved bottles.
Hand Washing - Wash with plenty of dishwashing liquid mixed with hot water, preferably using a bottle brush, Rinse thoroughly and dry with a clean cloth. Do not leave a printed metal bottle to soak for any length of time as this may affect the print.
White Vinegar - Use approximately half a cup of white vinegar, or half fill the bottle and mix with clean water. Replace the top, give it a good shake and allow it to stand overnight, rinse thoroughly with lots of fresh water the next day.
Hydrogen Peroxide 3% - This is the perfect method for eliminating bottle odours and thoroughly disinfecting your metal water bottle. First of all wash thoroughly with soap and water, then rinse with clean hot water. Add around a quarter of a cup of hydrogen peroxide, replace the lid, give it a good shake, empty your bottle, rinse again and your bottle should be super clean and germ free.
Peroxide Cleaning Tablets - Widely available from most supermarkets these are an easy option for giving your water bottle a thorough clean. Simply fill your water bottle with water add a table and leave for 30 minutes. Rinse with clean water and your botle will be sparkly clean and ready to use.
Benefits of Branded Metal Water Bottles
Offering your staff their own personal water bottle will encourage them to drink more water on a daily basis. When you consider that 60% of the human body is made of water it is understandable that we should stay hydrated. Lack of water consumption can cause headaches, blurred vision, muscles cramps, confusion and disorentation.
Our best selling water bottles which are also insulated are our 500ml Chilly / Swell style bottles that come in a myriad of colours and finishes. We can produce a full colour wrap or pantone matched so there are a world of branding opportunities.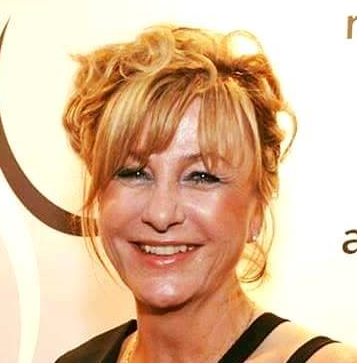 Buypromoproducts Limited |
Managing Director
With 25 years experience running a screen print and print finishing organisation and currently 10 years in the promotional merchandise industry, Ann has an enviable reputation as a leading authority on branded merchandise and printed items. Her expertise ensures that she can identify and present the best branded merchandise to create an effective campaign for our customers requirements, offering innovative solutions for creative agencies and businesses alike.
---
Trusted by Top Brands Worldwide
Your brand safe in our hands
Join the global brands that place their trust in us
---